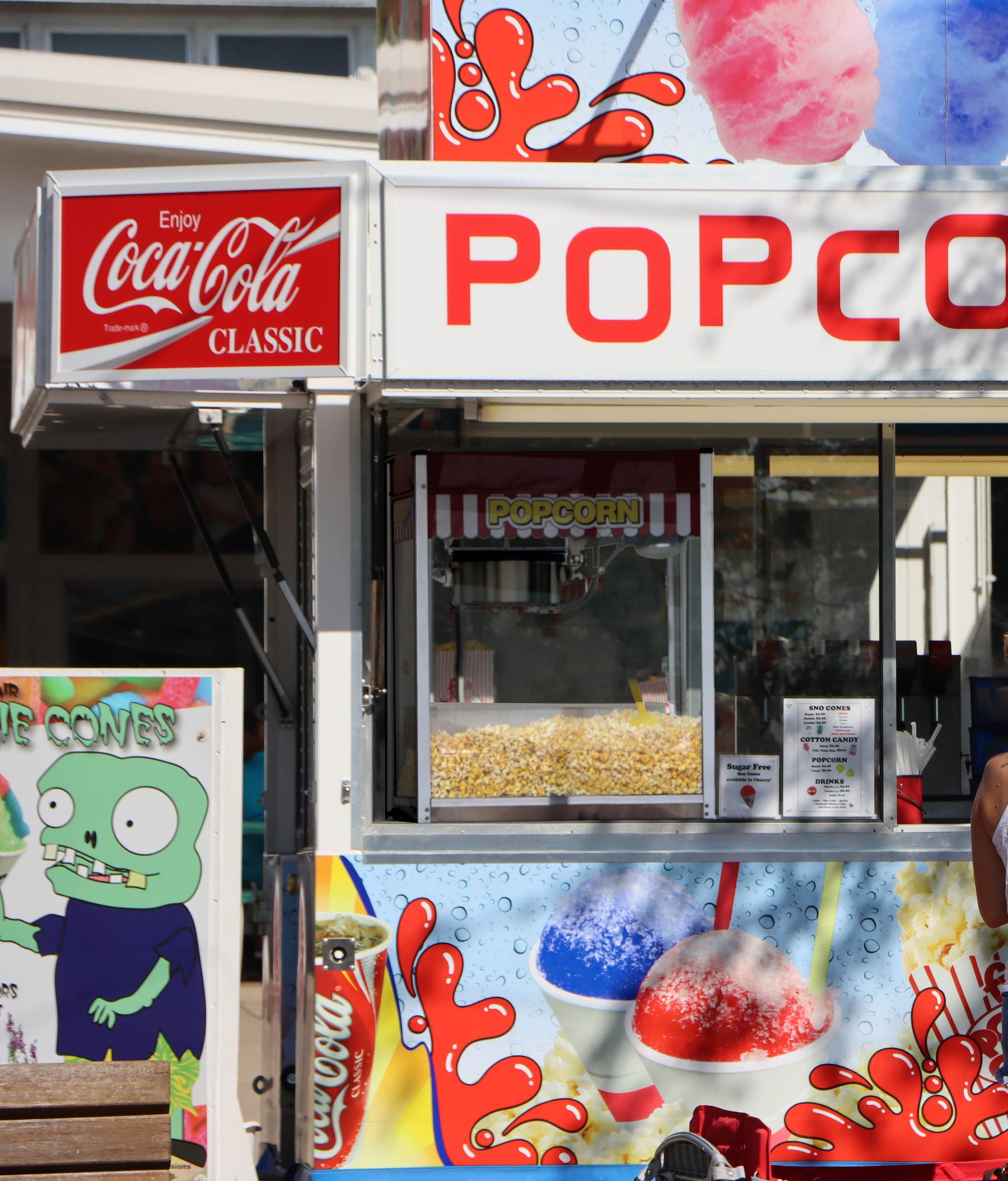 How to Be a Food Vendor - Michelle Renee
Proper Permits and Licenses
Determine what permits are needed. To sell food and beverages at fairs and festivals, you'll typically need some type of vendor's license or food handler's permit. Restaurants that participate in minimal events can generally obtain a temporary permit that allows vending privileges for about 24 to 48 hours. Usually, the event coordinator can provide the necessary applications, or direct you to the appropriate agency.
If you're starting a food vending business and plan to travel frequently to several festivals and fairs, you'll need to license your company with your local health department, but you may also need to obtain a temporary vendor's permit for each festival you service. The Small Business Administration website offers detailed information of what permits are needed in each state.
Transportation and Kitchen Needs
Look into purchasing the appropriately sized work vehicle. As a food vendor you'll be required to transport many items no matter how many events you participate in. Restaurant owners who occasionally service festivals will need at least a large work van to haul foods, beverages, supplies and signage. If you're running a full-time mobile food vending business, a kitchen equipped food or catering truck is recommended.
Correct Food Preparation Equipment
Look into obtaining the proper food preparation and transportation equipment needed to operate your business. Off-site restaurant vendors require thermal bags and hard plastic coolers to keep prepared foods at the proper temperature during transportation. If you're running a food truck, refrigeration units and proper heating equipment are usually built in to the vehicle.
In either case, make sure to purchase a sufficient amount of food storage and serving containers that meet your state health department's sanitation regulations and guidelines. Visit the FoodSafety.gov website to locate state and federal licensing contacts and obtain food safety information, since regulations and guidelines may vary nationwide,
Appropriate Insurance Policies
Make sure to get all the necessary insurance policies. Depending on your geographical location and what type of vending business you operate, you'll need certain types of food vendor's insurance. If you own a restaurant, your establishment policy may include umbrella coverage for off-site events, or you may obtain temporary liability insurance for each festival.
Permanent concession stand owners should have property and liability insurance, as well as workman's compensation insurance to protect employees. In either scenario, you will need commercial auto insurance to transport foods, beverages, equipment and supplies.
Consumer and Competitor Research
Perform through research into consumer needs and competitors, and create a menu. Consider what your competitors are serving, their prices and who your target consumers are – children, families, ethnic areas. Make sure to include items that can be prepared quickly and easily in limited space areas and are easy for festivalgoers to eat on-the-go. Try avoiding foods that melt, spill, are excessively messy or difficult to consume when walking.
Stock and Inventory List
Make sure to create a stock and inventory list and buy all the food and materials needed. Once your menu is in place, purchase the necessary food ingredients, garnishes and beverages, as well as a good stock of napkins, disposable eating utensils and serving containers. Restaurant owners usually already have all necessary supplies on-site.
Don't forget to provide customers with containers that are easily portable. For example, serve ice cream in a cup rather than a cone that can melt over your hand or soup in a tall canister rather than a bowl.
Submit Vendor Application in Time
Make sure to contact your local city council and event coordinators to register for food vending privileges. Most fairs and festivals are scheduled several months in advance and begin taking vendor applications at least six to eight weeks before the event. Don't forget to find out what permits are needed and explore vending opportunities a few months before the actual date of the event.